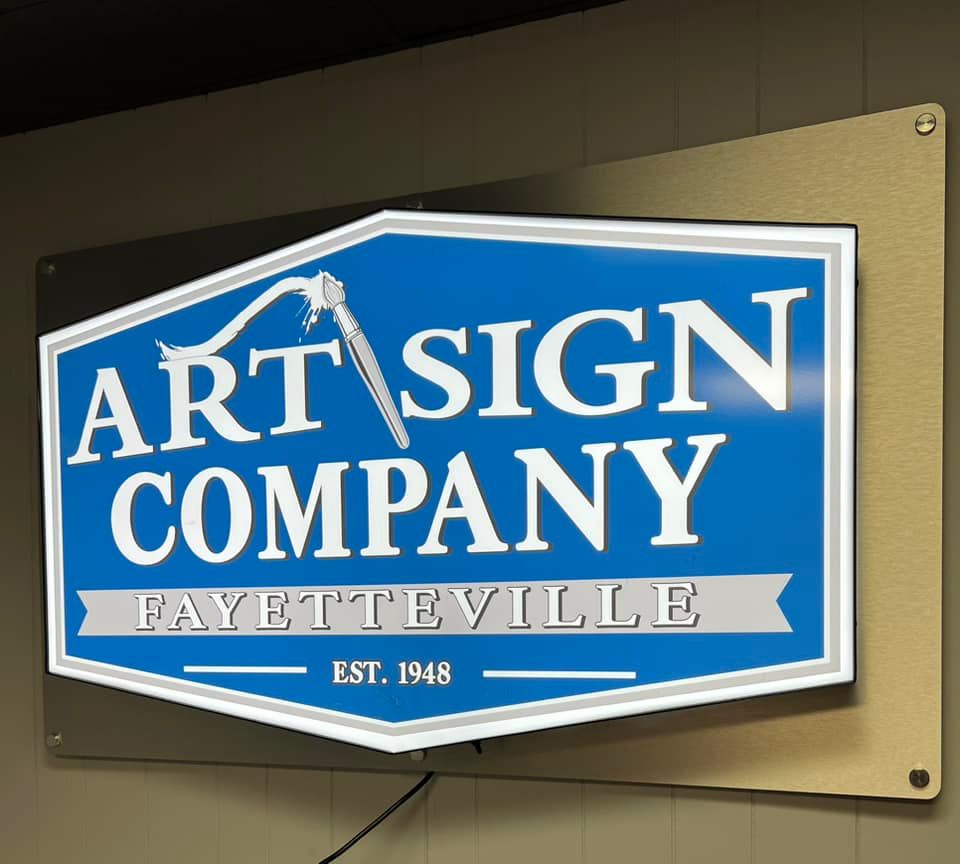 Commercial & Lighted Signs
We work on any lighted sign or message center. Whatever it is a blown bulb, a bad transformer, or a bad panel will figure it out and get your sign up and running again.
We were the first in the Cumberland Valley to offer innovative, unique lighted sign fabrications and installations.

Today, Art Sign Company's lighted division is responsible for all design, planning, installation and service of lighted signs.

We're veterans of the lighted sign business, with many years of experience working with businesses throughout the Mid-Atlantic region. We're also very knowledgeable of legacy information for almost any signs previously designed, erected or maintained by Art Sign Company. We know each sign better than anyone!

Our experienced staff is available and on-call whenever your business has a need for a cleaning or lighting issue, or an interest in refreshing your look and image with new graphics!

With our experience and skill, you won't find more knowledgeable illuminated sign experts than Art Sign!
Electronic Signboard Message Centers
You can include videos of your products, update information for employees or guests, and advertise your specials with indoor or outdoor message boards. We can custom-tailor a board to meet almost any of your needs – in an enclosure that matches your decor, building or company colors!